Foreign Companies are looking at setting up an office/ cost centers in India with the intention of hiring talent and exploring business opportunities. The most common and preferred method to set up operations in India is to incorporate a company, which is a wholly owned subsidiary of the foreign entity.
The India entity would be incorporated as a "Private Limited Company", the details of which are elaborated in this article.
Private Limited Company – Meaning:
A Private Limited Company means a company which is formed within a minimum of two persons and restricts its number of members to 200. It is a closely held company which prohibits any invitation to the general public to subscribe any securities of the company.
A Private Limited Company is considered to be the most ideal type of business that can be registered in India, considering its structural feasibility to bring in Foreign Direct Investment, in compliance with the guidelines of the Reserve Bank of India. Its features of limited liability, separate legal entity and higher credit worthiness makes it a lucrative option for setting up business.
Minimum requirements for Registering a Wholly Owned Subsidiary :
Minimum Two Shareholders: Shareholders can be either individuals or entities or a combination of both. There is no condition for residential status of shareholders.
Minimum Two Directors: Both should be individuals and at-least one of whom should be a resident of India.
Local Indian address for registered office purposes: It can be a commercial private office space or any premises owned by the director or their friends/relative.
Share Capital: There is no minimum capital required to form a Private Limited Company in India. However, the general practice is to incorporate the Company with a minimum of INR 1 Lakh. The amount of initial capital infusion can be decided based on the monetary requirements to set up the business.
Notes:
In case of a wholly owned subsidiary, 99.99% ownership can be held by the Foreign Company. The foreign company will be represented by an individual who shall execute all the incorporation documents on behalf of it.
In order to fulfil the minimum requirement of two shareholders, there is a need of another individual holding the minority (0.01%) shareholding. This individual could be anyone form the Foreign Company (except the person who is already acting as the representative of Foreign Company ).
It should be noted that the beneficial ownership of 0.01% shares held by the second individual shareholder can be transferred to the Foreign Company, after the incorporation is complete, through a separate process.
Steps for incorporating a Wholly Owned Subsidiary in India
Step 1. Name Approval: The first step towards Company Registration is reserving the Company name. In case of a foreign subsidiary, it is permissible to use the same name as that of the parent company with the addition of the word "India" to it. The name is approved, provided the same is not identical to existing entities or considered undesirable by law.
The primary documents required for this process include:
Certificate of Incorporation of the Foreign Company
Board Resolution from the Foreign Company providing its consent to establish a subsidiary in India including the amount of initial investment and details of the authorized representative.
Notes:
The Board Resolution will be drafted by VenturEasy and shared with you for further execution.
Both the Certificate of Incorporation and Board Resolution is required to be attested by a Public Notary.
Once the application is made, the Ministry generally takes 1-2 working days to provide its approval or objection, if any.
Step 2. Procurement of DSC: Parallelly, along with the name approval, the Digital Signature Certificate (DSC) will be procured for the proposed directors of the Company. This DSC is required to file the Incorporation application digitally and will also be used for future compliance reporting.
DSC is issued by authorized agencies. Our team will assist you with necessary instructions to complete some verifications (through mobile and video) and procure the same. The documents required for the DSC application and the next steps are elaborated below, separately.
Step 3. Incorporation Application: This is the final step in the Company Registration process. The approved name is reserved for a period of 20 days and the Incorporation application has to be filed within this period. It requires filing of the Memorandum and Articles of Association of the Company along with various other documents duly executed by the proposed directors and shareholders.
List of Incorporation documents to be executed:
Articles of Association
Memorandum of Association
Declaration by Directors in form DIR 2
Declaration of Directors/Shareholders and Authorized Representative in Form INC 9
PAN Undertaking of foreign company and directors
Notes:
All of the above documents will be drafted by VenturEasy and shared for execution, with necessary instructions.
Once the Incorporation Application is submitted, the Ministry generally takes 2-5 days to process the same and provide its approval/remarks.
Step 4. Bank Account Opening: Once the Company is incorporated, you will receive the Certificate of Incorporation, PAN and TAN for the Company. All the documents will be issued digitally by the Ministry, based on which you can proceed to open a Bank account in India.
Step 5: FC-GPR Reporting with the RBI (Reserve Bank of India): Once the Bank account is operative, the amount of Share Capital stated at the time of Incorporation has to be remitted to India, via normal banking channels (swift transfer). The remittance of Capital is a one-time Foreign Direct Investment (FDI) and requires reporting to the Reserve Bank of India (RBI).
Documents required for registering a Wholly Owned Subsidiary in India
A. For Indian Resident Director
– Passport Size Photograph
– Copy of PAN Card
– Copy of either Passport, Voter ID or Driving License
– Bank Statement or any Utility Bill in their address – not older than 2 months

B. For Foreign Directors/Shareholders and Authorized Representative of Foreign Company
– Passport size Photograph
– Copy of Passport
Copy of Driving License
Bank Statement or any utility bill in the country of residence – not older than two months

C. For Indian Company:
– Address Proof of Proposed Place of Business such as Sale Deed or Rental Agreement of Registered Office
– Utility Bill (Electricity, Telephone, Gas Bill etc.) for the premises – not older than 2 months
– NOC for use of premises as Registered Office
NOTES:
All the above documents will be collected digitally through our portal, as soon as the process is initiated. We collect and review the documents in advance so that there is no glitch at the time of final submission. Submission through our portal ensures that all the information is collected at once, without any back and forth.
As soon as the name is reserved, you will receive the final set of documents from our end including instructions on executing the same.
All the documents of the Foreign entity, foreign residents will need to be self-attested and notarized by a public notary in London.
The documents of the Indian Resident are required to be self-attested only.
All the documents will be required in soft copy ONLY. There is no requirement of any physical presence in the entire process.
VenturEasy can help you with Wholly Owned Subsidiary Incorporation in India. Get in touch with us at [email protected].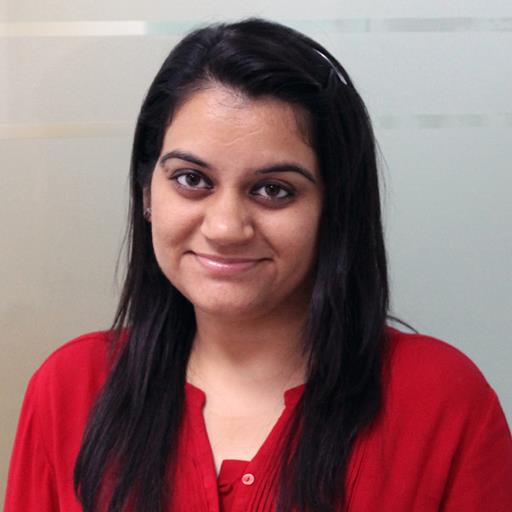 Nikita Bhatia is the co-founder of VenturEasy, an online platform for Company registration, book-keeping, accounting, tax consultancy and legal compliances in India. A Chartered Accountant and company secretary by profession, she has wide experience in the fields of audit, accountancy, taxation and corporate governance.
For any questions/ requirements, please email at [email protected]